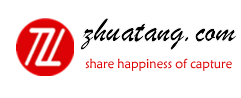 Experience Sharing: App uploaded to the App Store, it's says "Invalid Binary", and received an email about "iPhone 5 Optimization Requirement". What's wrong?
I build my first App - iDocSet(a tool for reading offline documentation sets), and internationalized launch images and other resources (supports english and simplified chinese). When I uploaded iDocSet to App Store, it then says "Invalid Binary", and I received an email as follows:
Dear developer,
We have discovered one or more issues with your recent delivery for "iDocSet". To process your delivery, the following issues must be corrected:
iPhone 5 Optimization Requirement - Your binary is not optimized for iPhone 5. As of May 1, all new iPhone apps and app updates submitted must support the 4-inch display on iPhone 5. All apps must include a launch image of the appropriate size. Learn more about iPhone 5 support by reviewing the iOS Human Interface Guidelines.
Once these issues have been corrected, go to the Version Details page and click "Ready to Upload Binary." Continue through the submission process until the app status is "Waiting for Upload." You can then deliver the corrected binary.
Regards,
The App Store team
What's wrong with iDocSet? I can absolutely make sure that iDocSet supports iPhone 5, it runs on iPhone 5 simulator, iPhone 5 and iPod touch 5, everything is fine. Why the App Store keeps complain about "iPhone 5 Optimization Requirement - Your binary is not optimized for iPhone 5"? I'm so confused about that. I asked someone else, no clear answer. I searched with google, found someone had the same problem and solved by themself, but they didn't share any tips about how they solve.
After thinking for a period of time, I start to solve by myself. At first, I try to use one lauch image for iPhone 5. Building, archiving, uploading, and then "Invalid Binary" is gone, the App status is "Wating for Review", that's it! So easy!
I finally know it's multi-language launch images made this problem happen, but fundamentally it's a bug of App verification which we cannot fix by ourself.
What we can do is to modify our App, do not localize launch images any more.
Contact Me
Email: zhsoft88@icloud.com

(C) 2022
ZHUATANG.COM
, All rights reserved
update: 2013-06-01