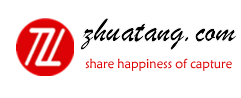 About iDocSet
iDocSet is a tool for reading offline Apple's developer documentations (aka docsets), especially for iOS/OS X software developers.
With iDocSet, you can leave your Mac alone, reading your favorite docset on mobile devices (iPhone or iPad) anywhere, anytime.
Main features:
* Support viewing developer documentation of Xcode 9.0 or later.
* Read docset package directly, use less storage space.
* Browse docset by architecture or document type or API, support filter results by keywords.
* Search multiple docsets by title or API.
* Bookmark document to iCloud, user can continue browse their favorite documents on another iOS devices.
* Auto import docsets.
iDocSet supports iDocSetHelper, AirDrop upload and iTunes file-sharing feature. When iDocSet find new docset in Documents directory, it import them automatically.
* Support app state preserve and restoration.
Update Logs
2017.12.11New 7.0 released: * Support viewinng developer documentation of Xcode 9.0 or later (Please use iDocSetHelper 6.0 to upload it);
2017.8.11 6.3 released: * Bugfix;
2017.4.8 6.2 released: * Fix a crash on ipad;
2017.3.8 6.1 released: * Fix minor bugs;
2017.1.8 6.0 released: * Support listing iOS 10 and macOS 10.12 API. Please use iDocSetHelper 5.1 to retransfer Guides and Sample Code docset;
2016.11.3 5.3 released: * Support Dash docset with tarix format, please use iDocSetHelper 5.0 to upload your dash docsets;
2016.10.15 5.2 released: * Fix apple docset rendering issue when using WKWebView; * Support hide master view in landscape on iPad; * Optimize for iOS 10; * Other bug fix;
2016.4.18 5.1 released: * Fix docset reordering crash; * Supports iDocSetHelper 4.0;
2016.1.16 5.0 released: * Use modern WebKit aka WKWebView for page rendering if available (modern WebKit gives you fast JavaScript speed, more responsive user experience, also support back-forward navigation gestures); * Support AirDrop (you can upload docset package with xar format by AirDrop instead of iTunes file-sharing); * Update manual docset;
---
Import docset
New!Now you can use iDocSetHelper to upload your favorite docsets to your iOS Devices. iDocSetHelper is easy to use, just select your device, select docsets, then click upload button, everything is done. (2013.8.29)
Instead of using iDocSetHelper, you can use AirDrop to upload docset package, or package and upload docsets manually as follows:
Package your favorite docset
1) Open Terminal app;
2) Change current directory to ~/Library/Developer/Shared/Documentation/DocSets;
3) Package docset, for example:
docsetutil package com.apple.adc.documentation.AppleiOS6.1.iOSLibrary.docset
This will produce com.apple.adc.documentation.AppleiOS6.1.iOSLibrary.xar. Copy or move this file to HOME or other directory which you can import it by iTunes easily.
Note: If you already have docset package, skip this step.
Import through iTunes
1) Open iTunes app;
2) Connect iPhone/iPad to your Mac;
3) Click iPhone/iPad button;
4) Click "apps" tab;
5) In File Sharing apps, select iDocSet;
6) Click "Add…" button, add your favorite docset package.
Note: iDocSet will remove docset package when importing finished sucessful.
Contact Me
Email: zhsoft88@icloud.com